Moving machinery and equipment in San Diego
for more than 60 years
Machinery includes lathes, presses, injection molds and mills. Equipment includes chillers and compressors. Also, tanks, brewery equipment, safes, vaults and artwork.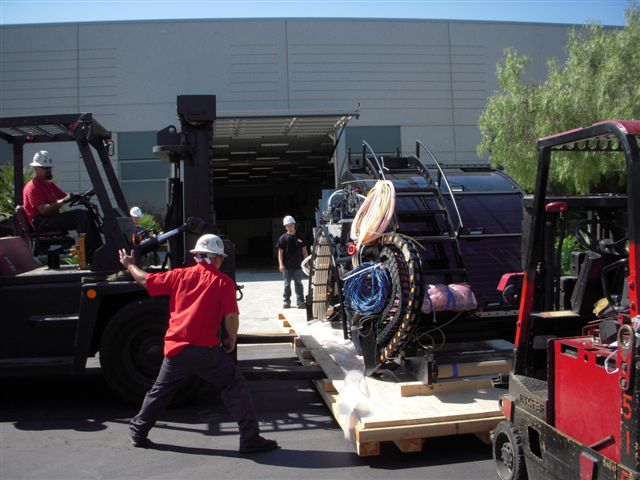 Rigging, millwrighting, craning and moving experts
Count on C & R Transfer to help you move big things
You can count on C & R Transfer to move any type of machinery or equipment
Your equipment will be moved safely and exactly to where you want it.
What our client are saying
Many of San Diego's leading companies have counted on C & R Transfer to move their machinery and equipment.
"C&R Transfer has been one of Pacific Rim Mechanical's go-to contractors for more than 15 years. There is simply no other rigging company that I trust as much with tough jobs, and the reactions of our field employees and customers range from impressed to astounded. C&R has helped PRM out of more tight spots that I can recall. They support our pre-planning effort effectively, regard safety as a top priority, and work around fluid schedule demands with a positive attitude. They fully embody our company motto of "WE can do that!"

"You guys have been a great help over the years with all of our storage needs."

"The only machinery moving company I will recommend…"
Safety and Quality through Training and Knowledge
Customers have benefited from C & R Transfer's long time membership in the
Specialized Carriers and Rigging Association (SC&RA).
C & R Transfer looks, and contributes, to the SC&RA for training and information on safely and legally lifting and erecting oversize and overweight items.